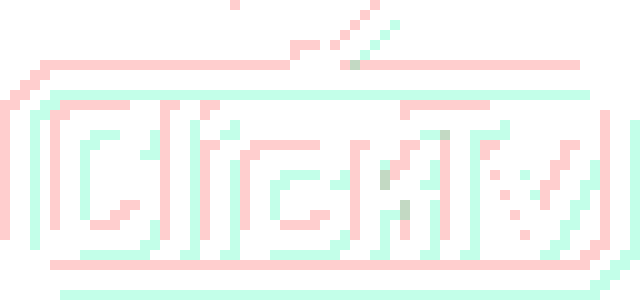 ClickTV
A downloadable game for Windows, macOS, and Linux
Title: ClickTV
Genres: Platform, puzzle
Tools: Construct3, Aseprite
Platform: PC windows 8+ (There may be unforeseen errors on other versions of windows)
Graphics: 2D pixel-art (scale 2x)
Music and sounds: Kittenbeats and freesound.org
Plot: Once lightning strikes and revives the TV peacefully lyed in a dump.
The idea: This game works with one button! the TV walking from one checkpoint to another. You need to press the button to use an ability (whether it be a jump, a turn, acceleration, etc.) and thereby help the TV set overcome obstacles. Player can switch the TV channel (change ability) when he standing near check point.
The game has only one level, divided into dozens of small locations. TV channels will open as they progress. At times, you will need to come back with new skills.

Controls: You can play on the gamepad, keyboard, mouse and touch screen Pressing the volume button in the upper right corner; the keyboard buttons M, num +, num-; gamepad buttons back / select, start / play - volume change .
Single click beside checkpoint: channel switching.
Hold beside checkpoint: exit from checkpoint.
Single tap / hold: use ability.
Android/Web version is coming soon!
Install instructions
You must to unzip the archive, otherwise the game will not work correctly.